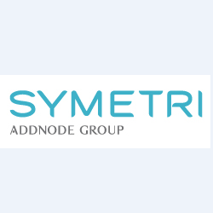 Cad-Q/Symetri's fundraiser for Doctors Without Borders
Donate
Created By:

Symetri AB

Collecting for:
Cad-Q/Symetri's fundraiser for Doctors Without Borders
PLEASE DONATE 50 SEK!

For some years, Cad-Q and Symetri have made Christmas donations to charity but this year is different.

The war in Syria is intensifying and the number of refugees increases for each day.

Doctors Without Borders are trying to help those refugees and they have for example set up a mobile hospital on the Serbian/Hungarian border.

They need our help! Cad-Q and Symetri has donated 30.000 SEK (3.000 Euro) to start with. For each employee that donates 50 SEK (5 Euro), Cad-Q/Symetri will donate the double amount (100 SEK) and our goal is to collect at least 45.000 SEK (4.500 Euro) together before Christmas.

Check Hans Rosling's factpod #17 on YouTube for facts!


Donate
Symetri AB donated 56,250 kr
Symetri CAD-Q

donated

100 kr

Cad-Q & Symetri

donated

100 kr

Torbjörn Rask

donated

200 kr

Cad-Q & Symetri

donated

26,200 kr

Duplication of others´donations, from Cad-Q & Symetri

Mats Forssén

donated

300 kr

Dick Eriksson

donated

100 kr

Joe Ravey

donated

200 kr

Kevin Williams

donated

200 kr

John Bartle

donated

500 kr

Emma Plant

donated

150 kr

Andrew McMahon

donated

150 kr

Karin Pettersson, Cad-Q Sverige

donated

300 kr

Katja Hakkarainen

donated

100 kr

Lotta Järvi

donated

150 kr

Ronald Bendz

donated

300 kr

Per Holmqvist

donated

500 kr

Christina Eriksson

donated

300 kr

Jimmy Savheim

donated

300 kr

Nisse Bengtsson

donated

200 kr

Anna Wennerblom

donated

300 kr

Anders Carlsson

donated

100 kr

Annika B Salomonsson

donated

100 kr

Charlotte Høecke

donated

100 kr

Eva Merete Larsen

donated

100 kr