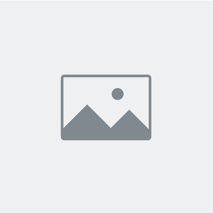 My Adventure - Crossing Borders
Donate
Created By:

Fredrik Hjorth

Collecting for:
My Adventure - Crossing Borders
Fredrik is running out of the trading room at the bank to help others in need!
"It is important for me to give something back and to help others. Through my adventure, which is about crossing borders, I will help raise funds for Doctors Without Borders. All donations to this project are sent in full directly to their work."
What are you up to this summer?
Reading a book? Relaxing in the sun? Or maybe just resting outside in a hammock? Fredrik Hjorth leaves the trading room at the bank to replace his suit for a backpack and trail run 300km, approx. 7 marathons, in 10 days! Fredrik Hjorth - economist, entrepreneur and now adventurer - is heading out on his dream adventure – To take on the beautiful and historical Camino Primitivo from Asturias to Galicia on old paths, through dense forests, on gravel roads, over mountains, crossing rivers and historical sites.
Pass it forward – Doctors Without Borders
I want to raise awareness that we can all contribute to help those in need of an helping hand. To provide means for better health, schools and education. To let others be able to reach their full potential.The adventure is dedicated to Doctors Without Borders. All donations are sent 100% directly to their work.
My adventure - Crossing Borders

This adventure will cross borders at many different levels. On a personal level I will challenge myself by doing something I have never attempted before, trail running a total of 300km in consecutive days. By raising funds for Doctors Without Borders, I will help crossing the border between those who can share to those who are in need. The border of today and 1 200 year old history will also be crossed. There are many more, and I am sure you could think of a few right now. Which borders would you like to cross to make a difference?
The Challenge
I have never attempted to run a distance like this for so many days in a row. Thanks to being a one of the 15 students at Haglöfs Adventure Academy I have had a unique opportunity to prepare properly. Physically I have prepared myself with training focused on preparing for this challenge, which will be tough in many ways.
The Original Way - The Path of a King
In the 900th century upon hearing the news that the tomb of the apostle St James was found through a vision, the king Alphonso II set out from the capital, Oviedo, by foot to see this spectacular finding for himself. He travelled along the path that is now since then marked and named "The Original Way" (In Spanish, "Camino Primitivo). It is the most seclusive path to Santiago de Compostela and the most authentic!
Examination Project, Haglöfs Adventure Academy

Crossing Borders is the examination project for Fredrik Hjorth and part of the requirements for completing the examination at
Haglöfs Adventure Academy 2014
. The purpose is to combine all the knowledge and training from the academy during Spring to execute a dream adventure in a safe and prepared manner.The training includes all the elements necessary to plan, prepare, execute and to follow-up on an adventure expedition.
Donate
Fredrik Hjorth donated 1,000 kr
My Adventures - Crossing Borders - Fredrik Hjorth

Thank you all for the donations so far! To receive your gifts to Doctors Without Borders is truly heart warming. Thank you! Everyone can make a difference. To share something I have with someone else who needs it better is the best. Thank you!

Tradeflow

donated

6,000 kr

Fredrik Karlsson

donated

5,000 kr

Nina Hjorth

donated

2,000 kr

Vi på Presentationsteknik.com är glada att kunna sponsra Fredriks initiativ och Läkare utan gränser med inte bara en summa pengar utan även med en heldagsutbildning och personlig coachning i presentationsteknik!

MJ Training Club AB

donated

2,000 kr

Ström2 Consultant Group AB

donated

5,000 kr

Ragnhild Hjorth

donated

1,000 kr

ULLINK ULLINK

donated

25,000 kr

SIX Financial Information

donated

25,000 kr

We are happy to support Medecins Sans Frontieres through Crossing Borders. We salute Fredrik who made this great effort for a good cause.

Jan-Peter Larsson

donated

500 kr

Pamela Stenström

donated

200 kr

Elsa Kvist

donated

300 kr

BirGitte Jönsson

donated

500 kr

It needs help for the greate work läkare utan gränswr do and well done Fredrik.

Jenny Nilsson

donated

200 kr

Läkare utan gränser är en fantastisk organisation och varje slant kommer till nytta! Självklart vill jag bidra med några kronor!

Carin Huss

donated

100 kr

Malin Walegren

donated

100 kr

Daniel Swenson

donated

200 kr

Erik Svensson

donated

500 kr

Martin Andersson

donated

200 kr

Lotti Knowles

donated

200 kr

Calle Gothnier

donated

200 kr

Otto Elmgart

donated

200 kr

Bra initiativ! 300 km är det nya svarta.

David Bull

donated

200 kr

SABRINA BOu

donated

500 kr

A little contribution for a great cause