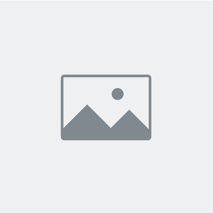 Help us to help! Sigma Technology donation to Doctors without Borders
Donate
Created By:

Sigma Technology Group AB AB

Collecting for:
Help us to help! Sigma Technology donation to Doctors without Borders
Help us to help!
We witness an extraordinary situation close to Europe where millions of people have to escape to survive from war, terrorism or Islamic fundamentalist organizations like IS. We have even a war in Europe in Ukraine with more than 1 million migrants. People are in acute need of medicine and healthcare in their temporary camps or their own countries. Sigma Technology will therefore as an extraordinary initiative 2015, in addition to the ongoing sustainability projects, support Doctors without Borders, an organization that brings Medical aid where it is needed most. Independent. Neutral. Impartial. The aim is to fundraise 200 000 SEK together with you as an employee before December.
The company immediately starts with 50 000 SEK and will contribute with 50 SEK for every 100 SEK that you as an employee give up to an amount of 200 000 SEK all together.
Sustainability at Sigma Technology - Expect a better tomorrow
Sigma Technology regularly takes part in activities that contribute to a sustainable future, by supporting innovation and development through education. We do that in close cooperation with universities by driving innovation, through exchange programs, and on a voluntary basis as teachers. We open up doors for students who want to learn about entrepreneurship or a specific industry, or simply want to acquire a competitive skill in a certain area. We also actively support the younger generations by sponsoring a school in South Africa as part of the Star for Life program. The school fights the spread of HIV and provides a unique level of education. Sigma Technology also sponsors the most promising students, enabling them to access higher education. Star for Life was created in 2005 by Christin and Dan Olofsson, owner of the Sigma Group, and since then has touched the lives of 300 000 young people. Read more about our involvement in Star for Life Project.

Donate
Sigma Technology Group AB AB donated 50,000 kr
Anonymous User

donated

200 kr

Mohammad Feizollahbeigi

donated

200 kr

Li

donated

100 kr

Anonymous User

donated

100 kr

Emmanouil Vogiatzis

donated

150 kr

Sigma Technology Group AB

donated

4,900 kr

Hugo Pettersson

donated

1,000 kr

Anonymous User

donated

500 kr

Li

donated

100 kr

Tomas Gidén

donated

2,000 kr

Anonymous User

donated

500 kr

Anonymous User

donated

100 kr

Lina Lewerth

donated

500 kr

Anonymous User

donated

300 kr

Anonymous User

donated

200 kr

Marie Husander Larsson

donated

500 kr

Anonymous User

donated

1,000 kr

Gabriel Gourie

donated

100 kr

Mårten Wikström

donated

1,000 kr

Tomas Eriksson

donated

500 kr

Anonymous User

donated

300 kr

Anonymous User

donated

100 kr

Key Winved

donated

300 kr

Mikael Stenborg

donated

500 kr