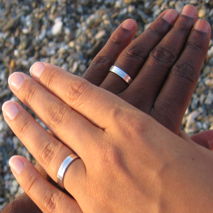 Hernadi-Sköld's fundraiser for refugees
Donate
Created By:

Fredrik Sköld & Josefin Hernadi

Collecting for:

Hernadi-Sköld's fundraiser for refugees
Welcome to celebrate our marriage! We already have what one can wish for but if you'd like to contribute, feel free to donate a voluntary amount to our fundraising for refugees through Doctors Without Borders.
Donate
11,450 kr


Collected

100% 0 kr
Annika Vonck

Donated

2,000 kr

Användes med sunt furnuft, så dessa slantar är i goda händer! ❤️

Kristina Thyrsson

Donated

200 kr

there are many people in this world that are in need of shelter and food. We're hoping that our donation will be of a little bit of help. // Jens & Kristina

Patrik Eriksson

Donated

1,250 kr

All lycka nu och i framtiden! / Uno, Birgitta, Patrik, Ante och Jeanette

Ivan Hernadi

Donated

1,500 kr

Vi önskar er all lycka! Karin, Ivan, Andreas, Leila, Anette, Niclas o barnen

Jane och Alf

Donated

5,000 kr

Den lycka ni känner blir dubbel genom att ni bidrar till att lindra andra människors nöd och kanske också ger dem lite lycka.

anna-lena o björn elmerstad

Donated

500 kr

Ingrid & Lennart

Donated

500 kr

Ilona Hernadi

Donated

500 kr

Dagens lycka skall följa er i hela livet.